Open Bank
Account in H.K.

Hong Kong as a low-tax, free trade, has the lowest controls to free enterprise-based economy. Due to Hong Kong law is conducive to efficient develop of business, Hong Kong has been hailed as one of the world's freest and most competitive economies, without exchange controls, gold, stock and futures markets duty-free, no dividends, interest or capital gains levy tax, and no contract tax for offshore, Hong Kong has the largest free trade area, and is also included in the "white list" by Organization for Economic Cooperation and Development.
---

Related Links:
Many investors choose to open overseas bank account after establishing offshore companies. Nowadays, open Shanghai-Hong Kong Stock Connect that can buy China stocks and other financial products to attract more investors choose to open accounts in Hong Kong; because of this policy, Hong Kong banks adopt more rigorous condition to review the account lead to more and more difficult to open a bank account.
Inter-Area International is an integrated business service provider and possesses many years practical experience. We provider one-stop service to assist customers to register offshore company, prepare information of opening bank account, open account reservation and professional staff accompany clients to open offshore accounts in Hong Kong.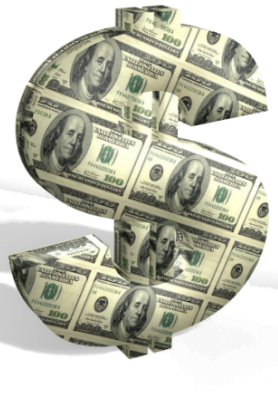 Q&A for Open Account
✦Which banks do we choose?
Generally recommended to choose banks such as HSBC, DBS Bank, Taiwan SCSB Bank..... etc.
✦What information should we prepare for open account?
A: We will assist to prepare the information for open account in Hong Kong:
1. Passport photocopy
2. The proof of address within the latest 3 months
3. Certificate of Incorporation
4. License
5. Company organization chart
6. Board Resolutions
7. Incumbency
8. Document Certified by CPA
9. Running operation information and planning
* Brief personal introduction
* Description of your company's status expect Hong Kong
* Description of new company business range, future customer, countries or location of supplier
* Future revenue and fund condition for every year
Pay attention: According to regulation, bank may be asked provide invoice photocopy, reference Letter and cooperator information to avoid illegal activities.

✦ What fees for open account?
A: For each bank demands, at least HKD 10,000 to 25,000 deposit and must keep account active status.
✦ Should I need at the scene?
A: Must company director sign in at the scene.
✦ When can I arrive bank account number?
A: Approximately 5-7 working days to get the account number and password if correct information. (some banks can get account number and password directly)
✦ Could I operate my account overseas?
A: Yes. System will transfer your information to backstage system automatically once apply account successfully. You can operate account on the website at any time.

Pay attention After Open Account
1. Keep bank monthly bill, bank slip, receipt of company for a rainy day.
2. Bank search time is 1-2 weeks, time in the light of every bank.
3. Can operate account from notice day. If do not operate account within 3 months, it will cancel. According to every bank rule for specific situation.