Virtual Office Service
Nowadays, Business Environment has changed a lot. Many of enterprises' business scopes are involving around the world. Proper offices might no longer good for these "Modern" enterprises ,however, it also increases unnecessary cost. Inter Area provides global business secretarial services to save extra rent fee and wage, it can efficiently save cost and develop enterprise's image.


Why choosing Virtual Office Service?
Inter Area provides business secretarial services ,includes virtual office,business secretary etc. We provide the most favoured project instead of traditional mode, in the recent business challenges , speed and flexible are the key elements of success, Virtual Office Service can save cost up to 90% hence it becomes the prior plan before client invests in a new place. With Inter Area's services, our clients can maximise to avoid handling the cost of wages, welfares ,expenditures and facilities , and minimise the risks of investment.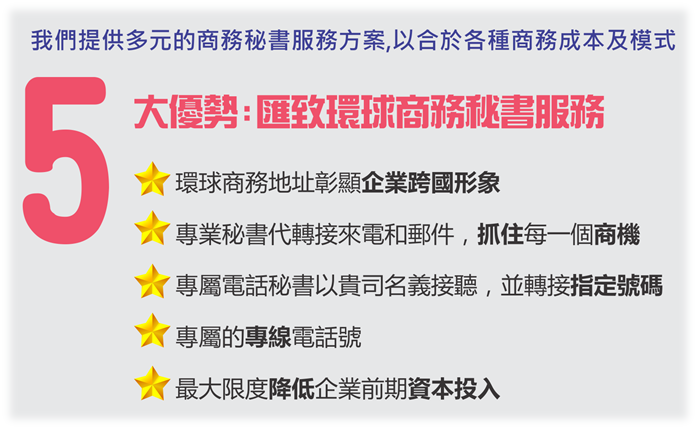 Inter Area offers the most professional business services and satisfied resolution. Whether your are small enterprise or medium enterprise, our experienced services always for your disposal.
What are the services does Inter Area provides for?
Virtual Office Service will always satisfied what you need and you can just chasing your business.We provide as below: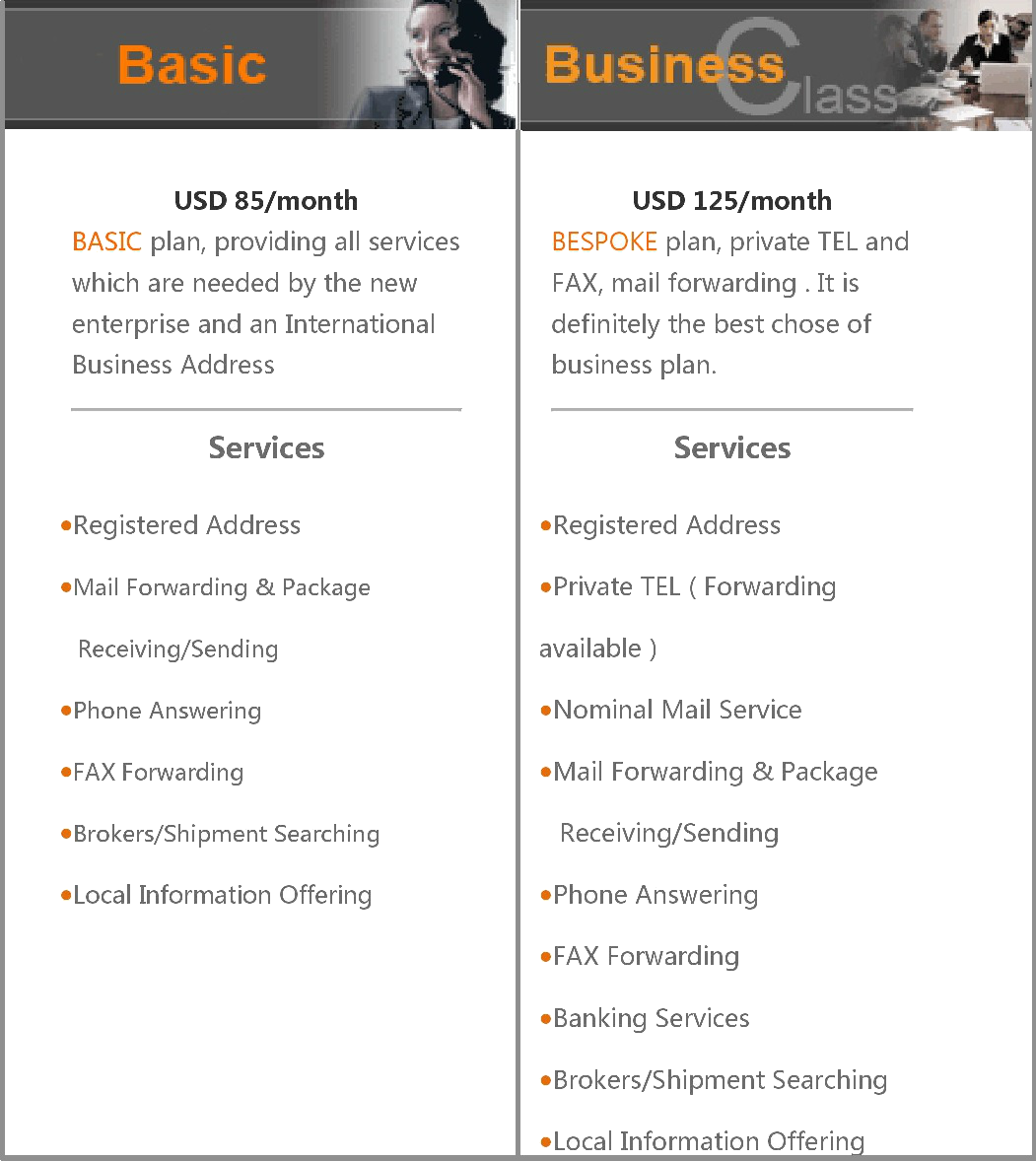 Inter Area Service - Areas
CHINA: Shanghai/Hong Kong/Beijing/Xiamen/Dongguan,etc
TAIWAN: Taipei/TaiChung
OVERSEAS: Singapore/Philippines/Vietnam/Malaysia…etc
Cases:
I. Case of Small Enterprise :
Ms.Chan opened a studio 3 years ago, which is designing furniture and decoration . Subject to the operation at the beginning , she didn't employ an assistant for answering her phone call and she also doesn't have a contact place thought she always travel around Asian. She was recognised she can pick up calls, searching new clients by her own, even though it saves a lot but it could possibly lose some opportunities. However, her clients also required she has to have a local place for contacting. After she knew about our global secretarial services, which can solve all her problems and only cost approximately USD30-USD50 monthly, afterwards, her company image is increasingly development.
II. Case of Prior Investment
Mr Wong who is the owner of a trading company, he always traveling all over the world,especially Asian. With his company development, after he thought consciously and deliberately ,he decided focus on Chinese market and incorporate a WOFE there. Subject to this plan, he took a lot of time to look for suitable location and turns out it also takes a lot of time to set up this WOFE well. However, his business is hurry to operate and couple of clients are enter ongoing procedure,at the mean time he still doesn't have company address. Mr Wong did some research online and found out our Virtual Office service , which can provides contact address and private telephone line,so that he can start his business immediately and save plenty of time.